This article helps troubleshoot internet connection issues.
To begin troubleshooting an internet connection issue, please try to turn your wifi off and back on again.
Follow the steps below:
Click the Windows button in the lower-left corner of your screen -> Settings -> Network & Internet.
Slide Wi-Fi On, then available networks will be listed. Click Connect. Disable/Enable WiFi.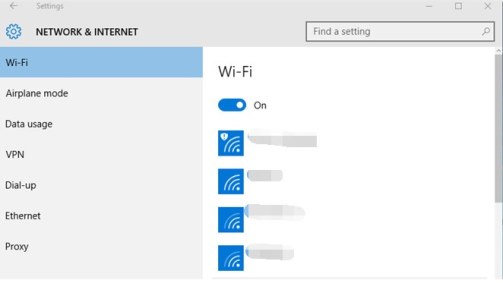 If you would like to review a video of another method to turn wifi on and off,
please click here
.
Please let us know if this does not solve your internet connection error on the ProScanner app diagnostics page.