The plus and premium tiers give you access to an online dashboard that allows you to download your client data in bulk.
You can select a date range for your clients: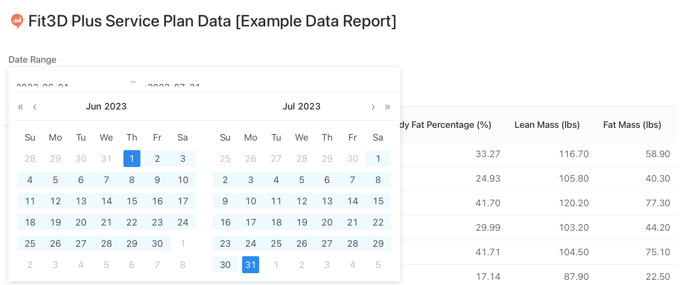 Then you can sort and view your data similar to how you would view it in a program like Excel.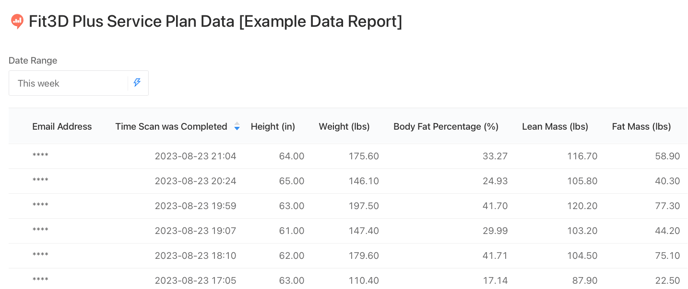 From there, you can download it as a CSV file as needed for a pivot table or quick assessments. This is an ideal solution for any fitness business that runs challenges. Compared to the Standard Tier, this can help business owners save hours of time.


Note: This is not real data, and is viewed for informational purposes only.

Note 2: This is an example visualization of the Plus Tier. The columns themselves can be modified to include circumference measurements as well. Our Premium Tier allows clients to choose any 10 measurements to include in this report.